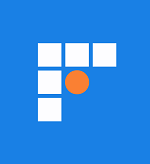 How to do your bitFlyer taxes in 2023
| Transaction type | File Import |
| --- | --- |
| Withdrawals | |
| Deposits | |
| Trades | |
| Trading Fees | |
| bitFlyer Lightning | |
| Margin Trades | |
| Login Bonus | |
---
Introduction to bitFlyer
bitFlyer was founded in 2014, and has grown to be the largest bitcoin exchange in Japan. A total of 35 trillion yen has been traded on the platform since inception. bitFlyer also provides some of the most extensive crypto services in Japan.
How do I do my bitFlyer taxes?
Divly is a cryptocurrency tax calculator made to help you pay your taxes for bitFlyer. Divly is a user friendly platform, simply connect your wallets and exchanges and Divly will do the calculations for you. Divly is compatible with bitFllyer as well as many other local and overseas cryptocurrency exchanges.Alternatively, you can also reach out to a tax lawyer who can do the work for you.
You can do your bitFlyer taxes in two ways. Either with using bitFlyer's annual transaction report, or CSV files. bitFlyer provides its users with an annual transac report each year. These reports are required by the Japanese government to make taxes easier for tax-payers. If you input the information from the annual report into Divly, then Divly can help you calculate your taxes.
Alternatively, it is also possible to download your entire transaction history in a CSV format. In this way you have a record of your transactions all in one place. Using a CSV is the easiest way to calculate your taxes with Divly.
File import
How do I export my bitFlyer transaction history?
Go to bitFlyer and click on 「お取引レポート」 and then click on 「お取引レポートのダウンロード」

Here you will see four options. You will always have to download the 「すべてのお取引」 file. If you have participated in futures trading you should also download 「Lightning の全履歴」,「証拠金の履歴」, 「充当履歴」

It may take some time for bitFlyer to prepare the files. You will receive an email notification when they are ready. Once they are ready you can click 「ダウンロード」 to retrieve the files.

Drag and drop all relevant CSV files to where it says Upload CSV in Divly. Divly will import the transactions.