What is the Transactions page used for in Divly?
Quick Answer
The Transactions page on Divly allows you to drill down into each individual transaction. All the calculations in Divly are done bottom-up based on these transactions.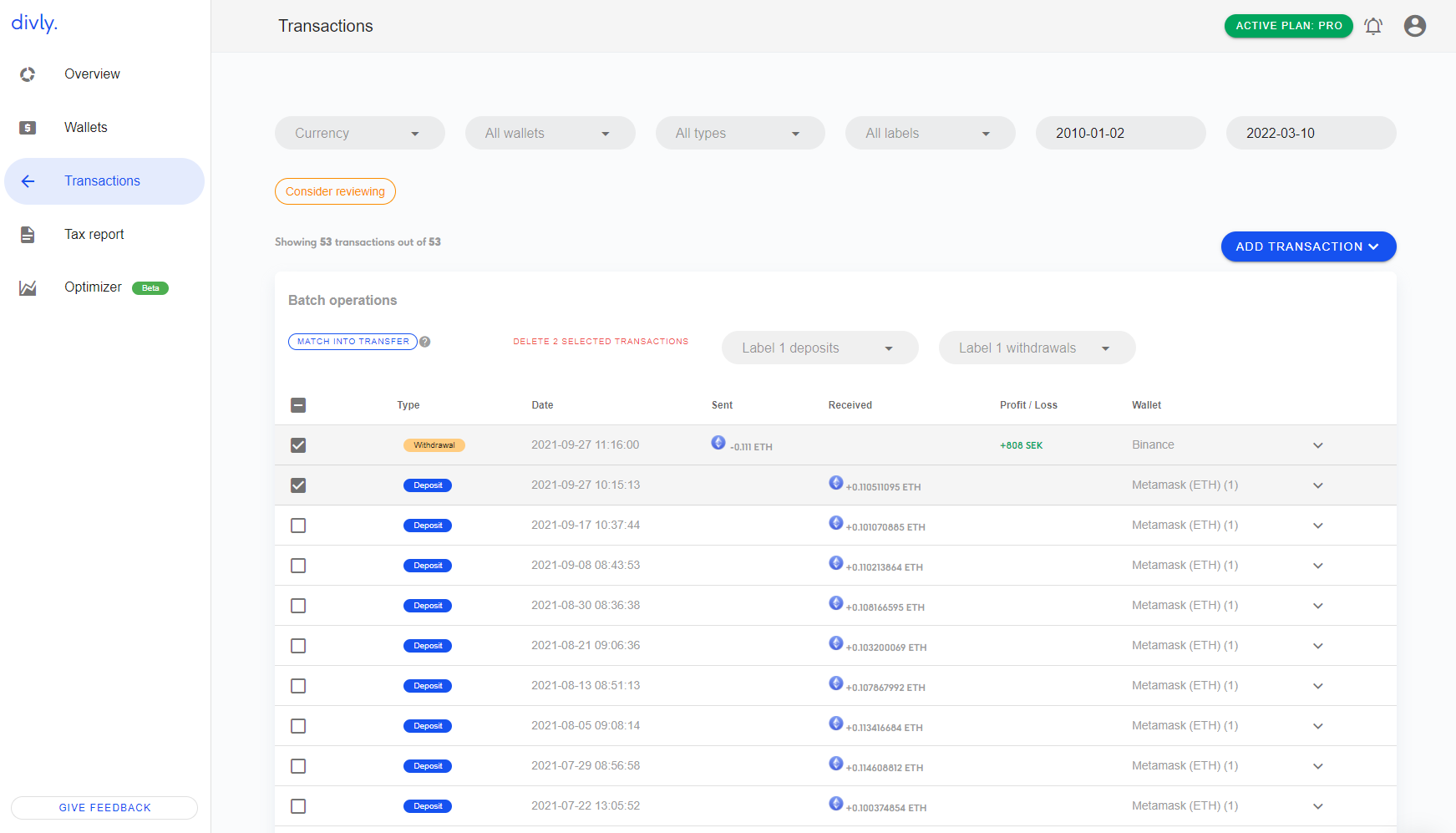 Detailed Answer
The Transactions page provides a great detailed view of all of your transactions. All calculations in Divly are based on your underlying transactions. Use this page to ensure that everything is in good order.
You can use this page to:
View and filter transactions

View specific calculations for each transaction

Add transactions

Edit transactions

Delete transactions

Label transactions.

Match transfers

Match trades

Resolve warnings

Change the Transaction Value

Swap transactions into a different wallet

Add custom descriptions
For more information on how to perform the above tasks, feel free to explore the Transactions section of the FAQ further.