What is the Overview page used for in Divly?
Quick Answer
In the Overview tab on Divly you will find charts, statistics, and other features that allow you to track and analyze your crypto portfolio.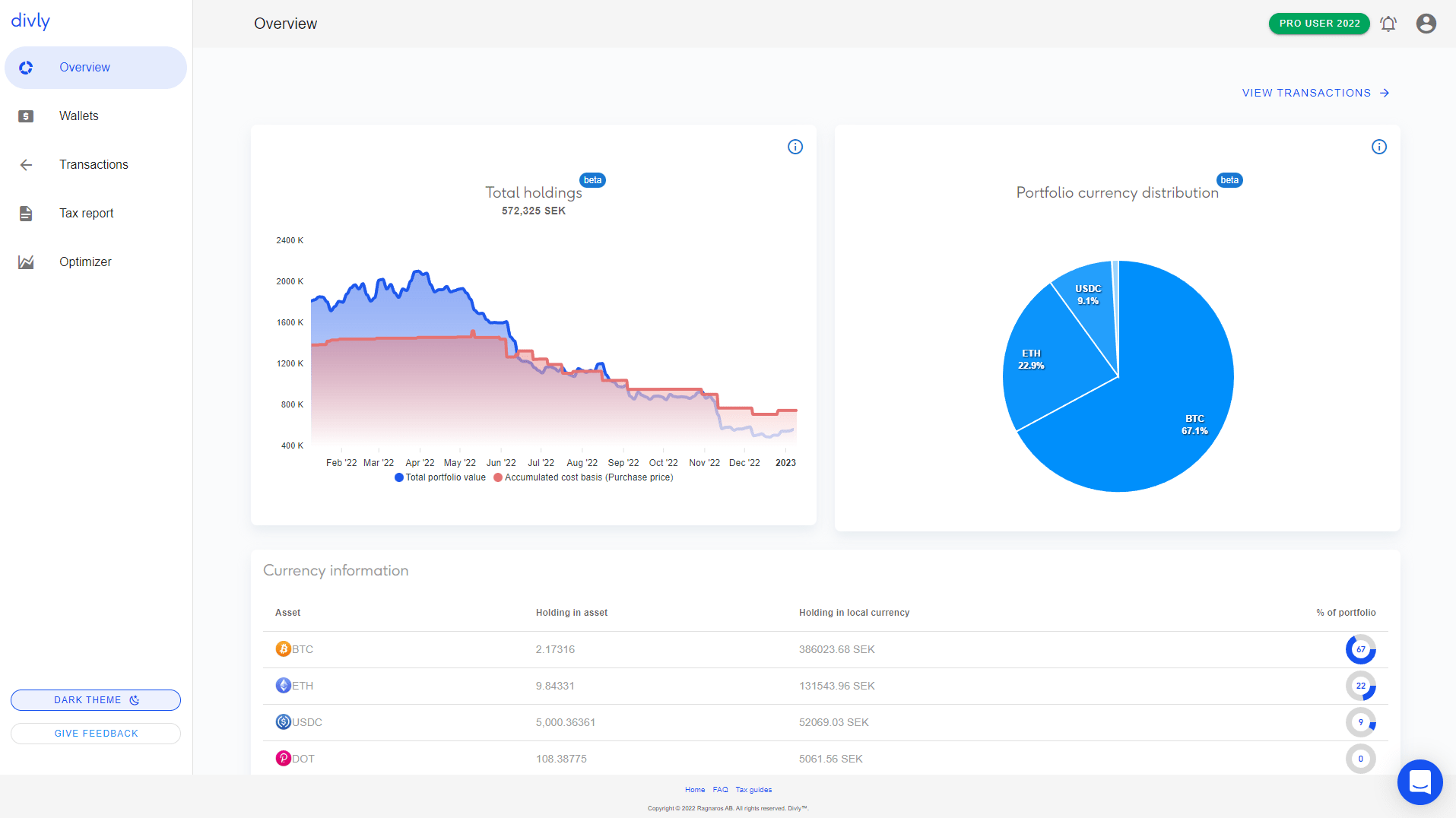 Detailed Answer
This section of Divly will be heavily expanded upon in the future to provide all the necessary tools to help you manage and optimize your crypto portfolio. We plan to add features such as automated notifications, NFT tracking, detailed analysis per cryptocurrency, and more.
Feel free to contact our support chat if you want to request a specific feature on the Overview page.